Tag search results for: "summer safety for dogs"
Aug 30 '17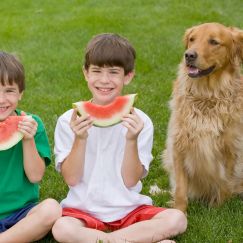 Keep your puppy safe this summer!

Many breeds of dogs, like retrievers, Irish and English setters and Newfoundlands, are good swimmers. But just like humans, many dogs are not good swimmers. Breeds such as Boxers, dachshunds and pugs are not natural swimmers. If in doubt, buy your dog a canine life jacket and have her wear it when boating or near a body of water.
Read More